We are a leading provider of rental services for cars, vans, minibuses, coaches and limos with driver in Europe and Asia. To request a quote or book please visit our websites
1CARES.com
for travel in Europe or
1CARES.asia
for travel in Asia.
We work in Europe since 2007 and today our service is available in over 30 countries including Germany, France, Holland, Switzerland, Belgium, United Kingdom, Luxembourg, Spain, Italy, Ukraine, Sweden, Norway, Austria, Finland, Czech Republic, Portugal, Greece, Poland, Ireland, Denmark, Russia, Slovakia, Croatia, Serbia, Bulgaria, Romania, Hungary, Lithuania, Latvia, Estonia and Kazakhstan.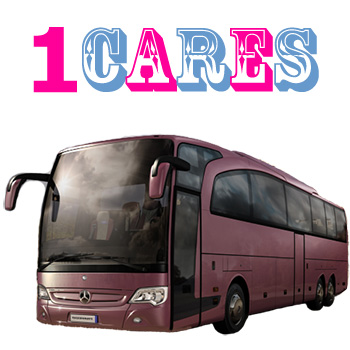 In 2015 we expanded our reservation service into Asia and now cover the following countries: China, Japan, South Korea, Thailand, Singapore, Israel, India, Hong Kong, Philippines, Turkey, Indonesia, Malaysia, Vietnam, Cambodia, Taiwan, Myanmar, Mongolia, Sri Lanka, United Arab Emirates, Kuwait, Qatar, Azerbaijan, Bahrain, Saudi Arabia, Uzbekistan, Turkmenistan and Kyrgyzstan.
Over the years we have built excellent relationships with many carriers. This allows us proposing to our customers competitive rates and, what is also important, availabilities even during the busiest events. In conducting our business we abide by a strict code of ethics in all our interactions with customers and carriers alike. We are proud of our quality of service and the fact that many of our customers who try us for the first time become our regular customers.
More information about us is available on
https://www.1cares.com/ch/en/about/about-us.html